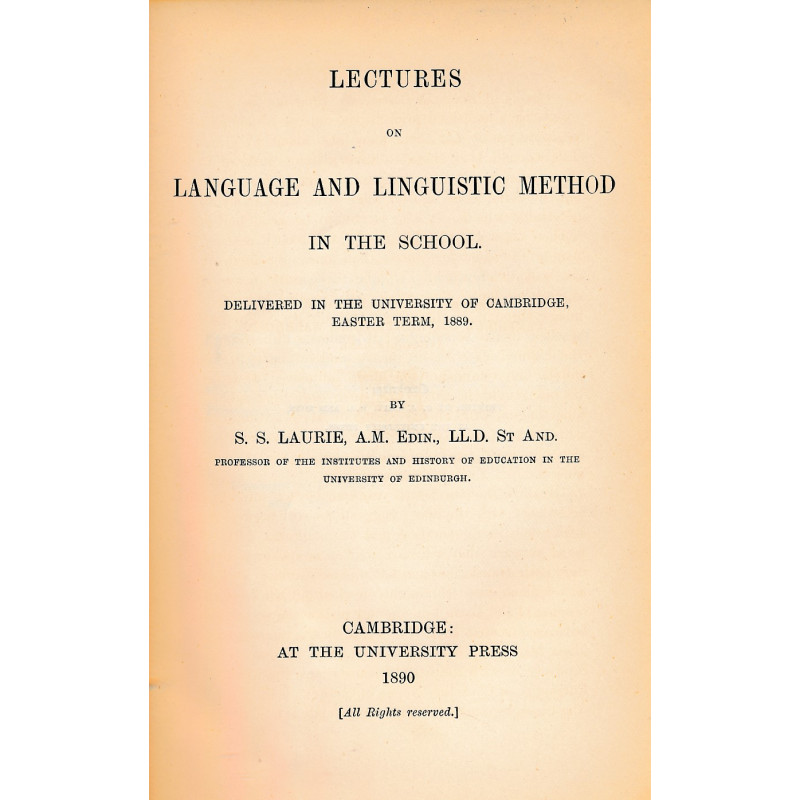  
Lectures on language and linguistic method in the school
Cambridge : University Press, 1890
147 p.
Hardcover book in satisfactory condition.
Full title: Lectures on language and linguistic method in the school : delivered in the University of Cambridge, Easter term, 1889
Table of contents:
Language the supreme instrument in education
Language as substance of thought. Distinction between discipline and training. Method.
Method as applied to languages. Substance.
Language as a formal discipline. Grammar.
Grammar of the vernacular tongue. Purpose.
Language as literature.
Method of teaching foreign tongues. Latin as type.
Method of teaching Latin.