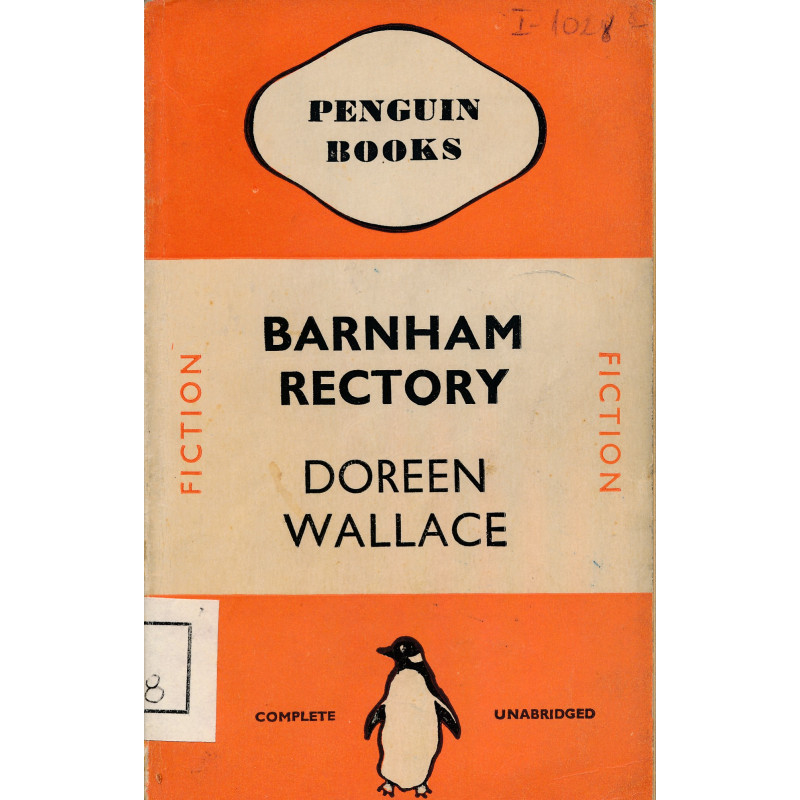  
Barnham rectory
Harmondsworth : Penguin Books, 1939
280 p.
Series : Penguin books ; 192. Fiction
Paperback, used book in satisfactory condition, part of the title page is missing
A story of Suffolk, told with the tempo of a quiet English minor tragedy. Andrey, efficient daughter of the rector, returns to put the parish in order, and manages to upset a good many established traditions and deep rooted opinions in the process. There is somehow a lack of sympathy in the telling which, although one realizes its accuracy of portrayal, falls to engage the interest of the reader in the way that the story of the young couple in her earlier book, Even Such Is Time, manages to do. Doreen Wallace is counted among the ""more promising of the younger English novelists,"" but I question the breadth of her appeal to an American market.