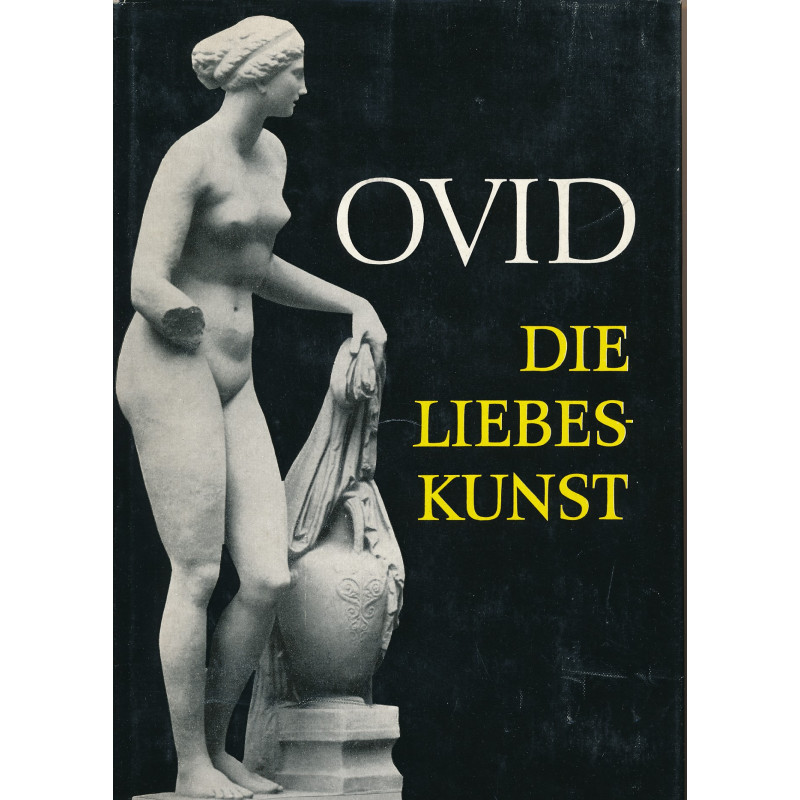  
Die Liebeskunst
Berlin : Akademie-Verlag, 1972
247 p., 8 l. ill.
Unveränderter Nachdruck der 1. Auflage
Contains an index
Text in Latin and German parallelly
From the series Schriften und Quellen der alten Welt ; Bd. 25
Translated and edited by Friedrich Walter Lenz
Hardcover book in good condition, paper covers a little worn.
Ars amatoria - elegies by Ovid about finding and keeping love.