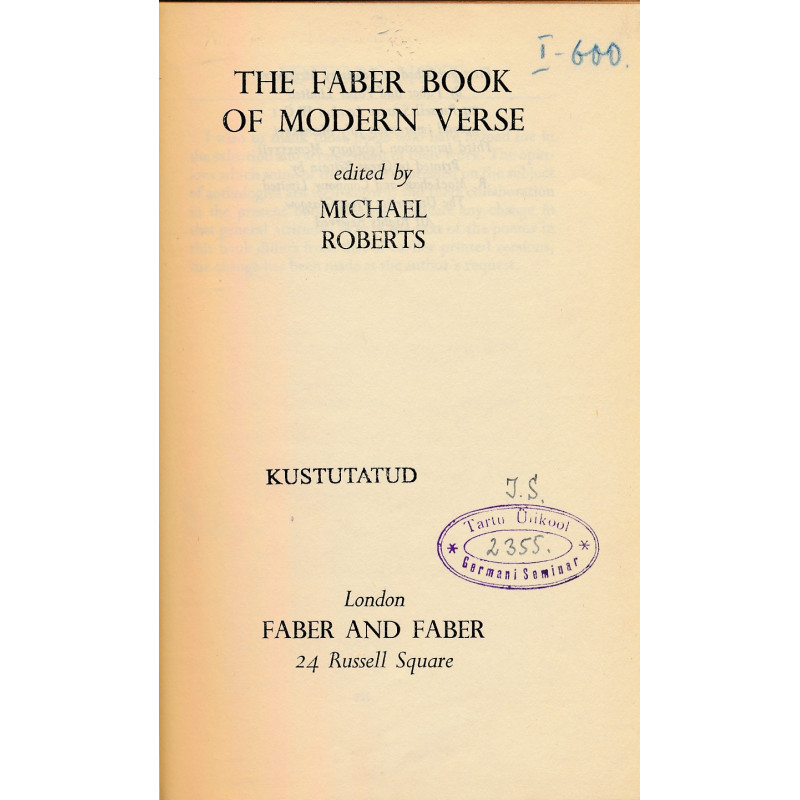  
The Faber book of modern verse
London : Faber and Faber, [1937]
352 p.
3. impression
Edited by Michael Roberts
Hardcover book in satisfactory condition. Covers worn. 
Selection of poetry by 19th and 20th century British, Irish and American poets (W. B. Yeats, E. Pound, T. S. Eliot, E. E. Cummings, C. Madge, D. Thomas among others).