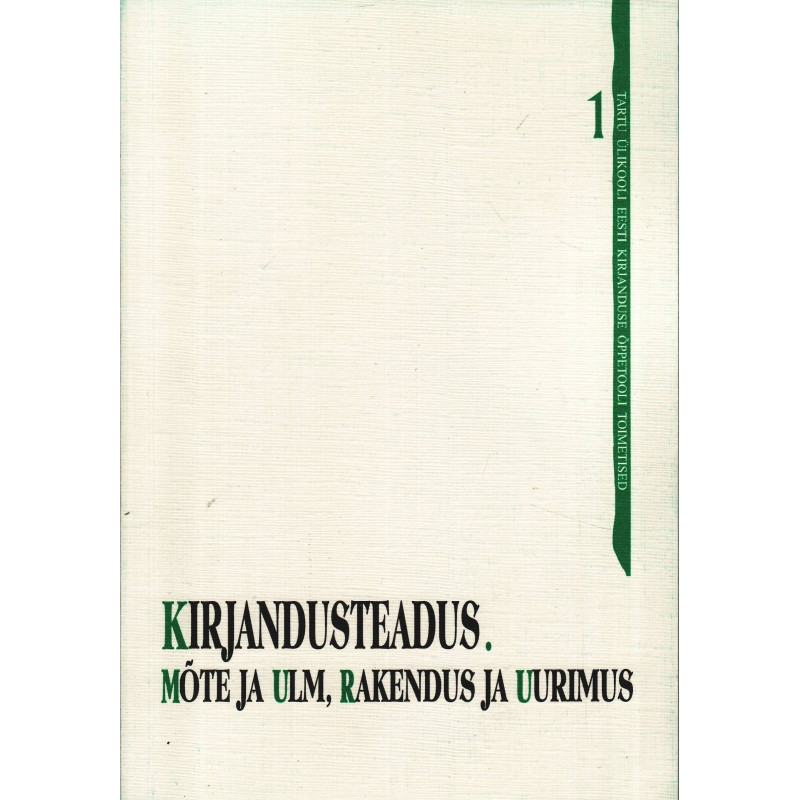  
Kirjandusteadus : mõte ja ulm, rakendus ja uurimus
Tartu : Tartu Ülikooli Kirjastus, 1996
135 p. : ill.
Tartu Ülikooli eesti kirjanduse õppetooli toimetised ; 1
ISBN: 9985562062
Softcover book in good condition.
The collection provides an overview of the future master's and doctoral students in the field of Estonian philology, offering a glimpse into the future of Estonian humanities. The authors of the articles are graduate students from the University of Tartu's departments of Estonian literature and Estonian and comparative folklore. They address literature, theater, and folklore, doing so with genuine methodological diversity: analytically and quantitatively, narratologically and textually, psychologically and hermeneutically, semiotically, and ethnologically.