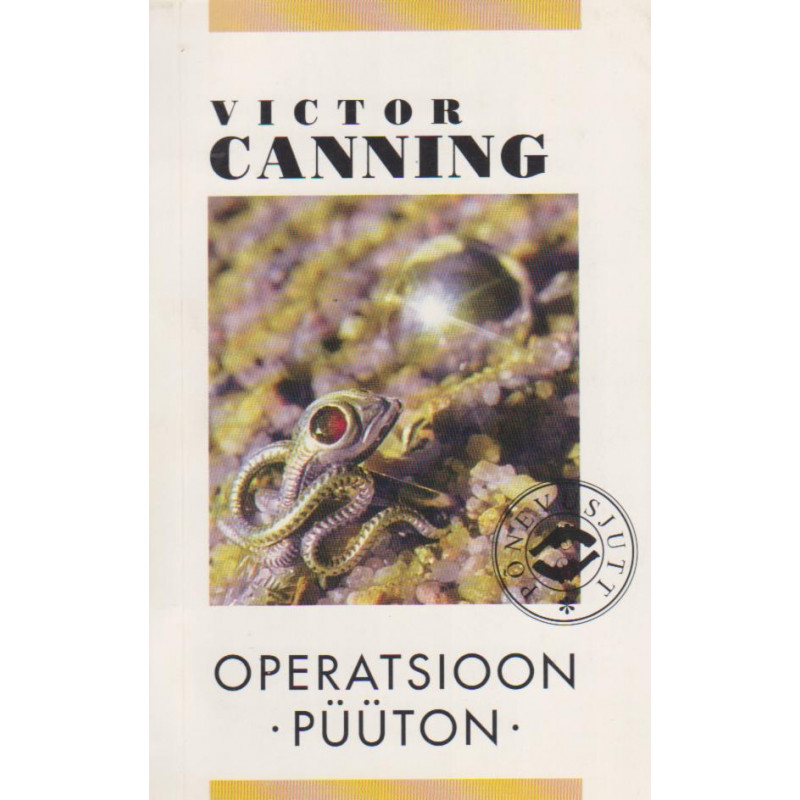  
Operatsioon "Püüton"
[Tallinn] : Varrak, 1994
274 pages
ISBN: 9989807388
Paperback, in good condition book
The Python Project is a 1967 spy thriller novel by the British Victor Canning.[1] It is the third in a series of four novels about Rex Carver, a private detective drawn back into his old profession of espionage.[2][3] A complex plot which involves a jewel robbery and the exchange of prisoners between the British and Soviet intelligence services takes place in a variety of locations including London, Paris, Libya and the Balearic Islands.