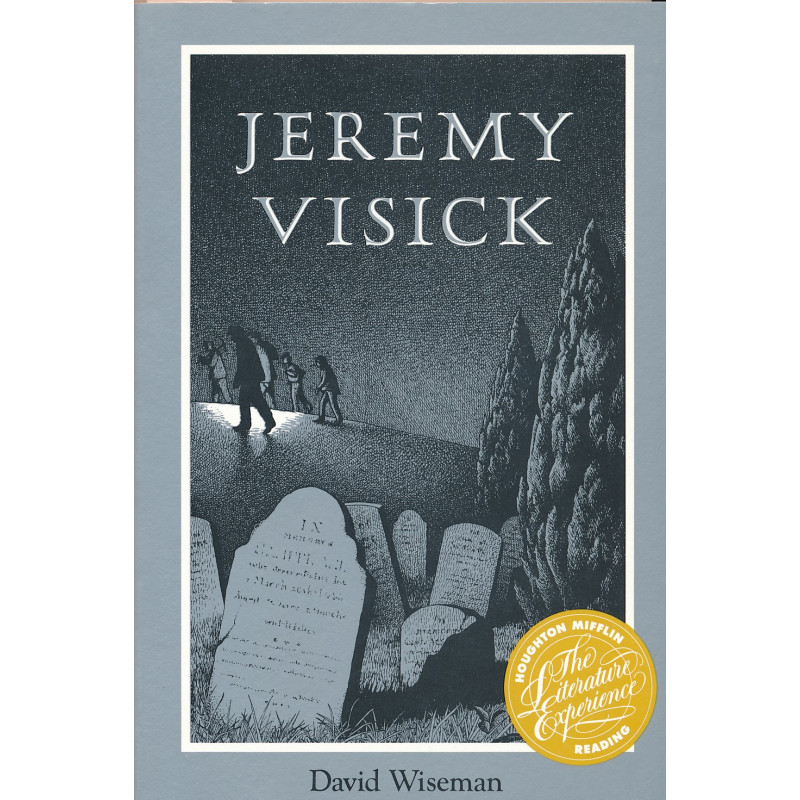  
Jeremy Visick
Boston : Houghton Mifflin, 1981
170 pages
ISBN: 0395551781
Softcover book in very good condition.
When Matthew Clemens ventured into the churchyard to gather information about the Cornish miners buried there, one gravestone in particular seemed to call his attention. The inscription was to Reuben Visick and his two eldest sons, all three killed in a mining accident more than a hundred years before. But below the inscription were the words that echoed again and again in Matthew's head: "And to Jeremy Visick, His Son, Age 12, Whose Body Still Lies in Wheal Maid." The lines were as clear to Matthew as if he'd heard them spoken. Night after night they drew him to the churchyard, or to the outbuilding behind the Clemens home, where Jeremy Visick had lived, until Matthew began to sense that somehow his destiny and Jeremy Visick's were inexorably intertwined.
Jeremy Visick is an irresistible and gripping adventure story about loyalty and one boy's commitment to another across time.