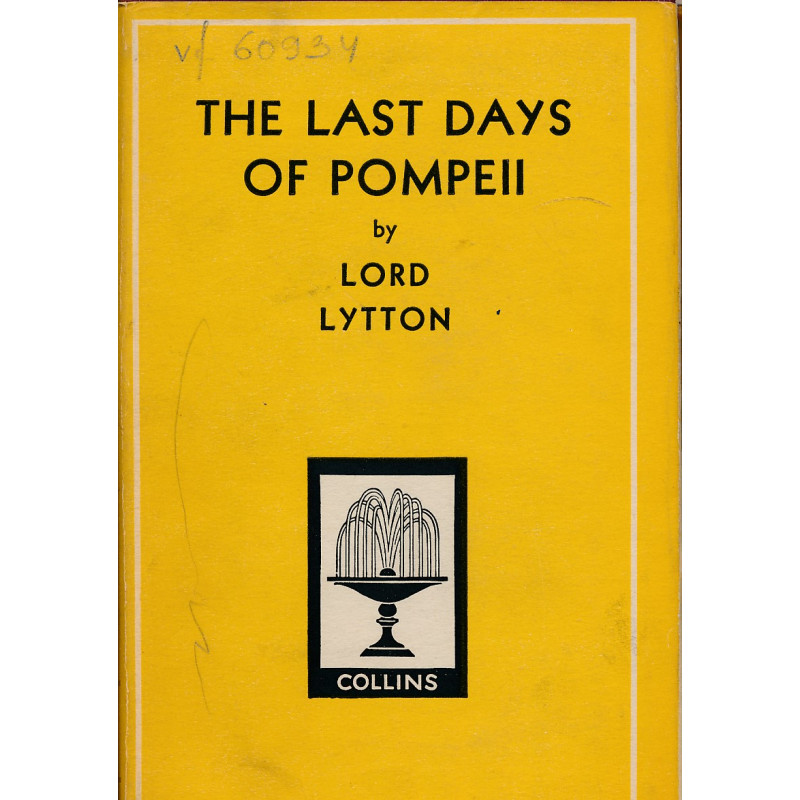  
The last days of Pompeii
London ; Glasgow : Collins Clear-Type Press, [1930?]
510 p. : ill.
Series: Library of classics
Covered hardcover, used in satisfactory condition. The cover is dirty.
The Last Days of Pompeii is a novel written by Edward Bulwer-Lytton in 1834. The novel was inspired by the painting The Last Day of Pompeii by the Russian painter Karl Briullov, which Bulwer-Lytton had seen in Milan. It culminates in the cataclysmic destruction of the city of Pompeii by the eruption of Mount Vesuvius in AD 79.