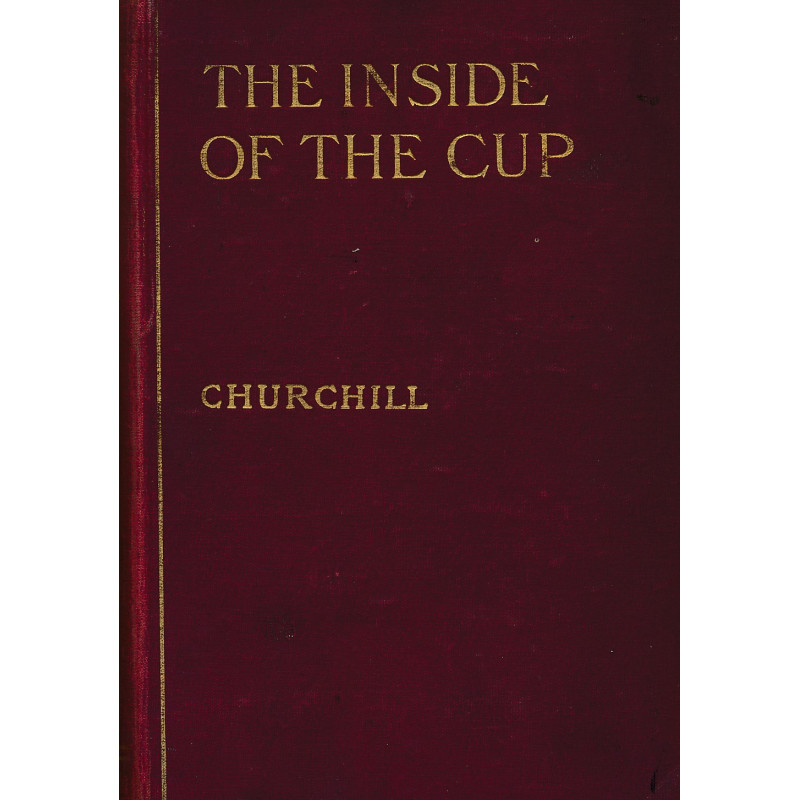  
The Inside of the Cup
New York: The Macmillan Company, 1913.
513 p.
Hardcover, used in satisfactory condition. A couple of library stamps inside.
Covers faded, Front cover is beginning to separate from spine. Text pages in good condition
The Inside of the Cup is a 1913 best-selling novel by American writer Winston Churchill (1871 – 1947).