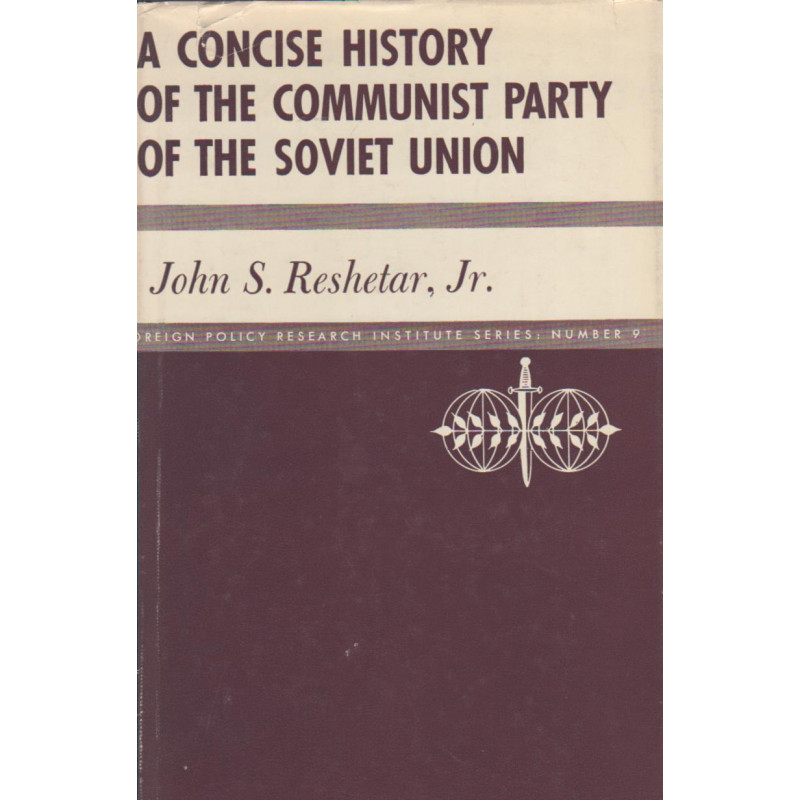  
A concise history of the Communist Party of the Soviet Union
New York [etc.] : Praeger , 1960
331 lk.

Kõvas köites raamat
Hea seisund.

Nõukogude Liidu kommunistliku partei ajalugu. Inglise keeles. The history of the Communist Party in the Soviet Union has been one long struggle for power - a struggle marked by duplicity, opportunism, and ruthlessness. Despite the vast range of literature published on this subject, no signel book has yet dealt with it compactly, succinctly, and at the same time in the fully detailed fashion.
Reshetar, John Stephen, noorem.