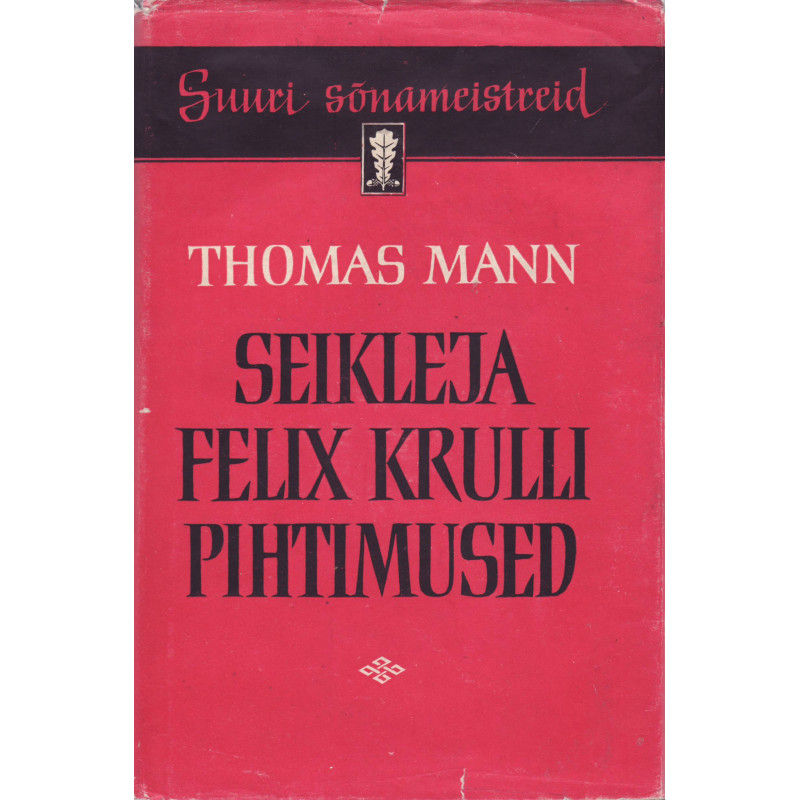  
Seikleja Felix Krulli pihtimused : memuaaride esimene osa
Tallinn : Eesti Riiklik Kirjastus, 1959
384 pages
Suuri sõnameistreid
Covered hardcover used book in good condition. The dust jacket is worn.
Confessions of Felix Krull (German: Bekenntnisse des Hochstaplers Felix Krull) is an unfinished 1954 novel by the German author Thomas Mann.
The novel is narrated by the protagonist, an impostor and adventurer named Felix Krull, the son of a ruined Rhineland winemaker. Felix avoids military service and makes his way to France, where he takes a job in a prestigious hotel, first as an elevator operator, then as a waiter. Deftly using his natural charm, good looks, and subtle intelligence, the young man easily wins the heart of a rich writer, as well as part of her money. Later, Krull meets the young Marquis de Venosta and undertakes to help him in his love affairs; he substitutes for the Marquis on a trip around the world.