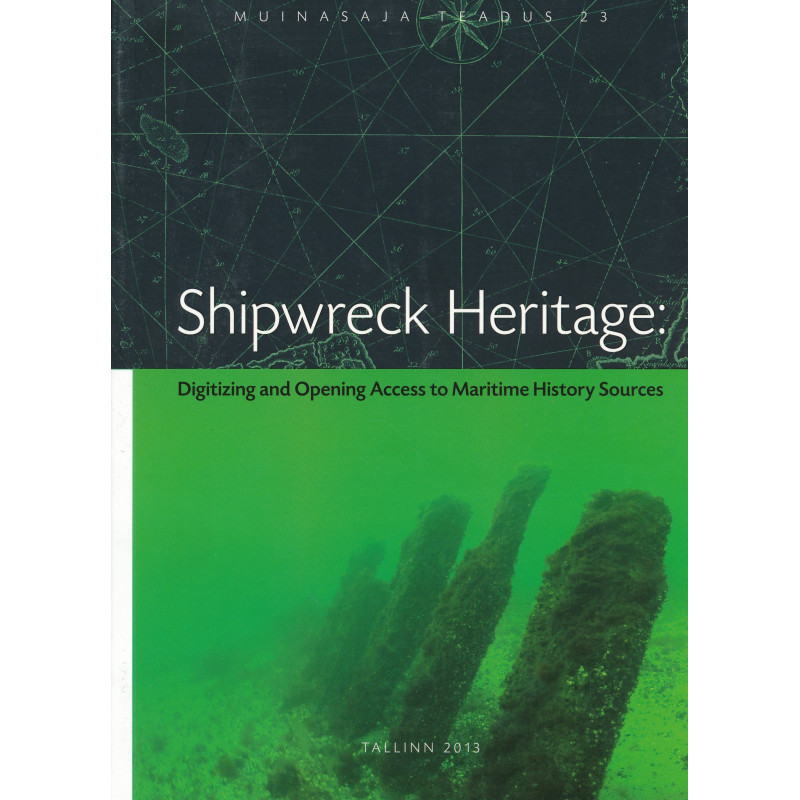  
Shipwreck heritage : digitizing and opening access to mari:ime history sources
Tallinn : Muinsuskaitseamet, 2013 
315 p. 
ISBN 9789985989685
Paperback, in very good condition.
A collection of articles of the maritime archaeology. Paralel titles: Laevavrakid : digitaliseerimine ja avatud ligipääs mereajalooallikatele = Skeppsvrak : digitalisering och förmedling av det maritima kulturarvet. Compiled and edited by Maili Roio. Text also in Estonian and Swedish. Series: Muinasaja teadus : Tallinna Ülikooli Ajaloo Instituudi ja Tartu Ülikooli ajaloo ja arheoloogia instituudi arheoloogia õppetooli ühisväljaanne = Research into ancient times ;vol. 23.